THE MILITARY MUSEUM'S CALENDAR OF EVENTS
Click on Events for more information
---
How the military observes Easter depends a great deal on where the observations are being held; while it is tempting to think of the Easter holiday as a primarily western tradition, celebrations during this time have been observed by Christian, Jewish, Pagan, and many other belief systems.
Easter will be celebrated on Sunday, April 4, 2021.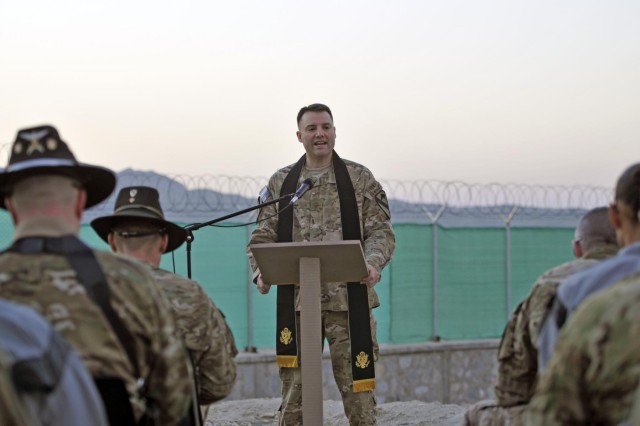 How Does The Military Celebrate Easter?
Christmas and Thanksgiving are important holidays for military people due to the implications of family and friends gathering to celebrate with or without their military loved ones present.
Easter presents the same kind of awareness of the sacrifices made by those in uniform and their families, but this particular holiday isn't celebrated as long or with the same degree of intensity in military communities; that's not to say Easter isn't taken as seriously, but observations of this holiday tend to be more "base-level" and held among individual communities.
Some examples of base-level Easter events include Morale Welfare And Recreation (MWR) activities like Easter Egg hunts, fun runs and fitness challenges, concerts, and services conducted by the base Chaplain or Chaplain's Office. Some events are arranged along denominational lines, others may be interfaith gatherings that welcome all comers.
Those who observe Easter at forward deployed locations often do it in the context of their deployment; the holiday is used to remember both the traditional meaning of the holiday and loved ones back home.
There are many ways to observe the Easter holiday-you'll find military communities participating in many of the following traditions:
Easter egg painting

Easter egg hunts

Church services including "passion plays" and reenactments of religious stories

Sports events, Easter fundraisers, and charity drives

Base-level events including interfaith gatherings, worship services, etc.

Annual charity events
Some private and non-profit organizations sponsor Easter events specifically aimed at deployed troops; one organization offers to send a fully packaged Easter Egg Hunt to troops deployed overseas. Many organizations including the USO, Morale Welfare and Recreation, and AAFES all offer Easter-themed programs and events at military bases overseas.
Some military units celebrate Easter by holding their own fundraisers for Military Service Organizations such as the Navy-Marine Corps Relief Society. Others may observe the holiday by holding Easter traditions in unusual locations.
One 2016 military news item discussed an Easter baptism ceremony aboard the USS Harry S. Truman while on deployment in the Arabian Gulf. Another has sunrise Easter worship services open to the public aboard the USS Constitution, a decommissioned Navy warship that is a must-visit attraction along Boston's Freedom Trail.