THE MILITARY MUSEUM'S CALENDAR OF EVENTS
Click on Events for more information
---
National Former Prisoner of War Recognition Day is a day that, while not as well-known as National POW/MIA Recognition Day, is just as important. It is a day to honor captured wartime service members who eventually came home.  The word "former" is the key to remembering the major difference between these two events honored every year on their respective days. It is observed annually on April 9th, and commemorates the surrender of between 60,000 and 80,000 US and Filipino service members to the Imperial Japanese army at the Bataan Peninsula, Philippines in 1942.
The late Senator John McCain is a former POW; his memory and the memories of many others who came home from POW camps are on the minds of those who observe both holidays. And there are troops still unaccounted for to this day who should be remembered in the same manner as those who came home.
The Backstory of National Former POW Recognition Day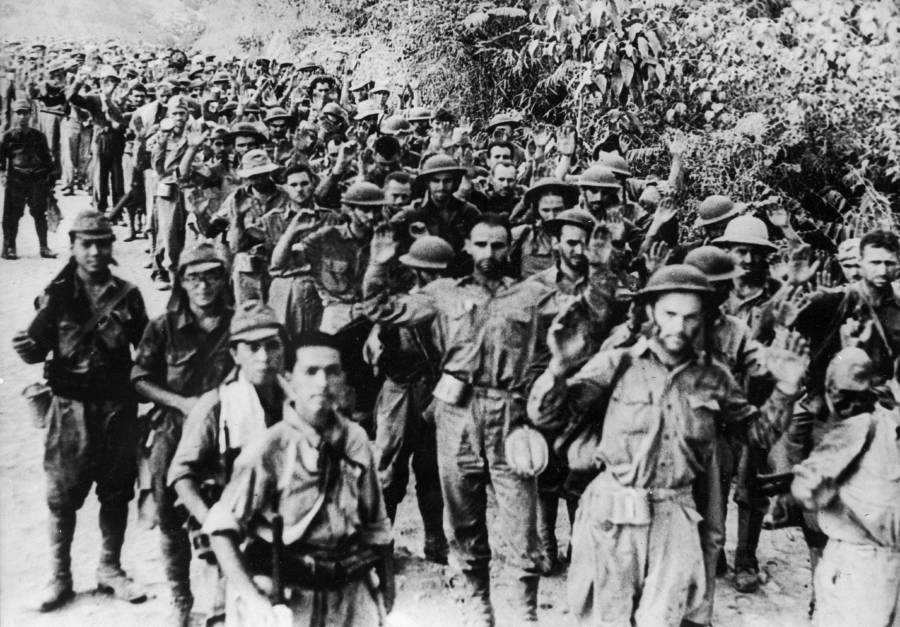 It is said that the Vietnam War is the conflict most closely associated with POW/MIA Day in terms of what inspired the occasion and who was motivated to push for its recognition. In the same way, specific wartime events which inspired the formal creation of Former POW Recognition Day occurred during WWII following the surrender of US and Filipino service members at the Bataan Peninsula.
Dubbed the Bataan Death March, on April 9, 1942, the Imperial Japanese army began to force-march the American and Filipino POWs from Mariveles, situated at the tip of the Bataan Peninsula, 65 miles away to a train station in San Fernando.
It has been estimated that over 20,000 men died on the march to San Fernando. During the march, American and Filipino POWs were beaten, robbed, starved, tortured, denied medical care, and executed by Imperial Japanese service members.
The original intent of Former POW Recognition Day seems focused on the events described above and on World War Two in general, but over the decades the emphasis on POWs overall has expanded greatly.